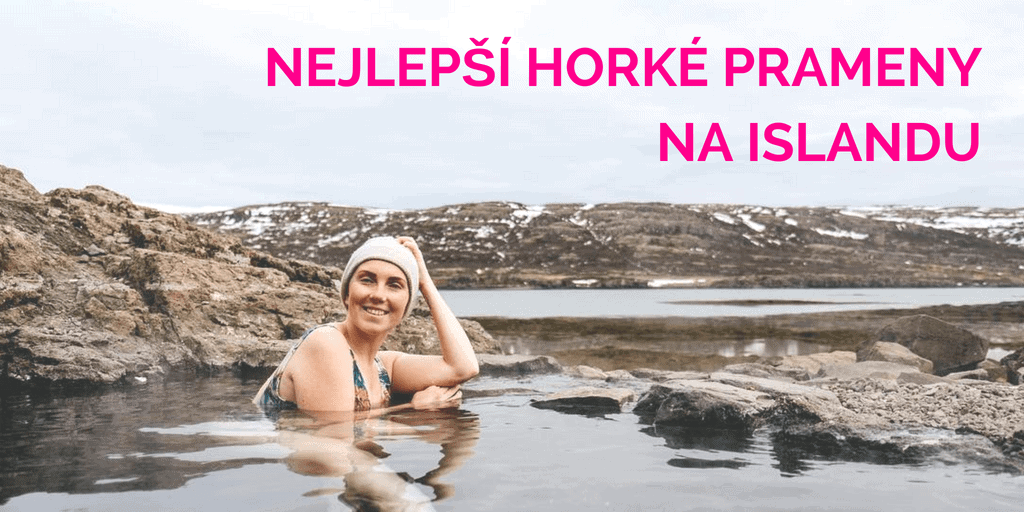 Vyrážíte na Island a plánujete navštívit ty nejkouzelnější hot poty? Gábi in Wanderland na Islandu strávila dva nádherné týdny a vybrala pro vás ty nejkrásnější.
Když se řekne Island, mnozí si vybaví surovou přírodu, nekonečno vodopádů, velryby, islandské poníky, polární zář… Já mám Island spojený s hot poty – horkými jezírky, bazénky, ať už přírodně vzniklé nebo lidskou rukou vytvořené. 
Ten pocit, když je venku mráz, vy se s velkým přemáháním konečně svlíknete do plavek (nebo i bez) a pak vlezete do horké lázně přímo uprostřed přírody, nikým nerušení, a jen vnímáte, jak se vaše tělo postupně celé prohřívá, hlava vám vypne a najednou se ocitnete jako v ráji. To ticho všude okolo, ta vůně (ano, mně ty termální vody voní) termálních výparů, bože, to je taková paráda, to vám teda řeknu! 
Jaká je jejich teplota?
Ale teď už k faktům, protože vás určitě zajímá, kde jsou ty nejhezčí, jak se k nim dostat, kolik to stojí a jestli jsou opravdu tak teplé. 
Teplota vody: Ano, hot poty na Islandu opravdu jsou teplé, ale je těžké definovat, co je příjemná teplota vody. Třeba tam, kde jsem se já cítila jako v nebesích, tam mému muži připadalo, že se popálil a naopak, tam, kde jemu byla voda příjemná, bych já snesla trochu teplejší. Ale teplé jsou, jen některé víc, některé míň. Průměrně okolo 35°C-40°C. 
Kolik hot poty stojí?
Základní pravidla pro koupání v hot potech: Většina hot potů je na Islandu zadarmo. A proto by bylo fér, kdyby se k nim každý choval tak, aby zadarmo nadále zůstaly – to znamená: 
Některé hotpoty jsou na soukromém pozenku
Pokud se hotpot nachází na soukromém pozemku a je možné kontaktovat majitele pozemku, vždy tak udělejte a zeptejte se, zda je v pořádku se v něm vykoupat (nesetkáte se zápornou odpovědí)
Základní pravidla pro koupání v hot potech
Udržujte čistotu a nepoužívejte žádné sprchové gely, mýdla a jiné chemické prostředky.
Vždy si odneste všechny své odpadky a vyhoďte je do koše.

 

Mějte na paměti, že koupání v hot potech je na vlastní nebezpečí a než do nějakého vlezete, ověřte si, že není příliš horký, abyste se nespálili.
Pokud je na místě kasička na dobrovolný příspěvek, tak je to pro údržbu hot potu a ne pro výdělek jeho vlastníka. Každý malý obnos se cení.
Vždy parkujte na parkovacích místech a nejezděte mimo vyznačenou cestu.
Buďte ohleduplní a chovejte se k přírodě s respektem.
A tady je máte, seznam těch nejlepších hot potů spolu i s proklikem na instagramové účty, kde se můžete nechat insipirovat dalšími fotkami z Islandu.
1) Hellulaug
GPS souřadnice: +65° 35′ 16.67″, -23° 8′ 29.32″
Teplota: 38°C
2 – Snorralaug
GPS souřadnice: 64°39'50.4″N 21°17'28.3″W
Teplota: 38°C
3) Hrunalaug
GPS souřadnice: 64°07'57.9″N 20°15'18.1″W
Hloubka: 60-80 cm
Teplota: 35°C
4) Secret Lagoon
GPS souřadnice: 64°08'14.7″N 20°18'33.6″W
Teplota: 38-40°C
5) Blue Lagoon
GPS souřadnice: 63°52'48.2″N 22°26'58.2″W
Teplota: 38-44°C
6) Seljavellir
GPS souřadnice: N63°33.664 W19°37.131
Teplota: 34-35°C
7) Hoffell
GPS souřadnice: 64°23'33.3″N 15°20'38.9″W
Teplota: 39°C
8) Laugarfell
GPS souřadnice: N64º53.102 W15º21.150
Teplota: 34°C
9) Laugarvallardalur
GPS souřadnice: +65° 1′ 46.70″, -15° 57′ 30.51″
Teplota: 36°C
10) Grettislaug
GPS souřadnice: N65º52.934 W19º44.171
Teplota: 42-43°C
11) Drangsnes Hot Tubs
GPS souřadnice: 65°41'19.5″N 21°27'14.1″W
Teplota: 40°C
12) Myvatn Nature Baths
GPS souřadnice: 65°37'51.8″N 16°50'53.4″W
Teplota: 40°C
13) Hörgshlídarlaug
GPS souřadnice: N65°49.861 W22°37.733
Teplota: 40°C
14) Grafarlaug
GPS souřadnice: N64°57.652 W21°30.986
Teplota: 26°C
15) Landbrotalaug
GPS souřadnice: N64°49.933 W22°19.110
Teplota: 44°C
16) Hvalfjardarlaug
GPS souřadnice: +64° 22′ 25.21″, -21° 33′ 50.02″
Teplota: 44°C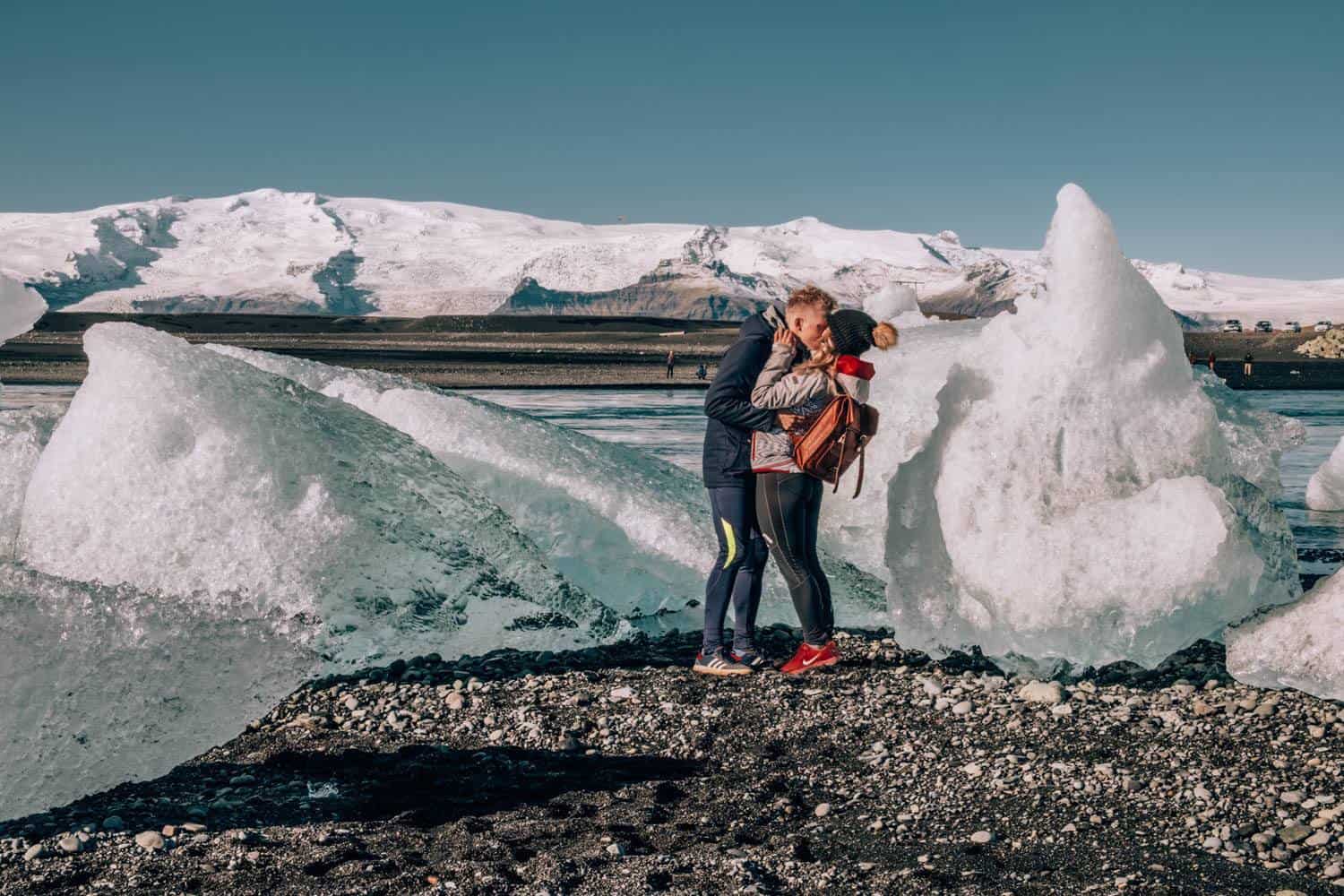 20 nejkrásnějších míst na Islandu, která musíte navštívit
Island je asi nejkrásnější a nejfotogeničtější země, kterou jsme s Lukášem navštívili. Vůbec nepřeháním, když vám řeknu, že stačí jednoduše někam jet a budete zírat. Ale přece jen jsou místa, které byste neměli vynechat.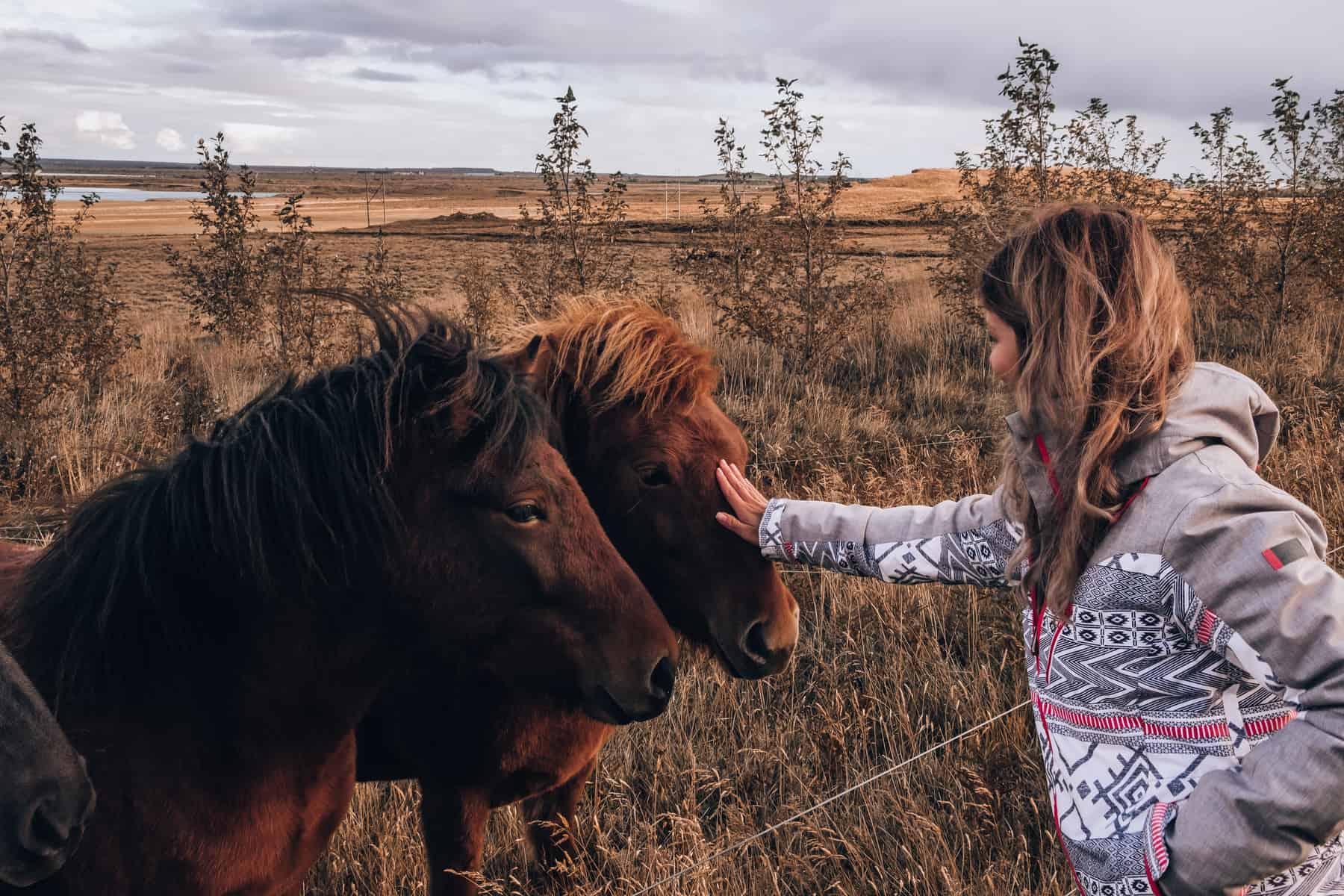 Jaký je Island v říjnu a kolik stojí?
Na konci září jsme vyrazili na dva týdny na Island, měli jsme z toho trochu obavy, protože prvního října oficiálně začíná na Islandu zima. Ne, nevymýšlím si, běžně na obchodecha restauracích najdete nápis "zavřeno na zimu, otevíráme v dubnu." Jaký tedy Island v říjnu byl?